I get really crazy around autumn. The cool weather makes me really happy and excited. You get to LAYER, you guys. That's right, it's time to LAYER. Throw all your shirts and sweaters and boots on and ohhhhh. I salivate at the thought of wintery clothes.
It sucks that I live in Florida. It can get pretty damn cold, but I don't get to layer as much as people up North do. I'm one of those strange teenagers that absolutely
loves
cardigans and turtleneck sweaters. I don't see why so many people my age are "Ackk!!! Soft, cozy fabric! It covers my neck and makes me look old-ladyish!" NO, you guys. No. Sweaters are the best thing ever. Everyone can wear a sweater and look great. You can be fat or skinny, short or tall, it doesn't matter. Sweaters do not judge. They love everyone equally. They don't make you look frumpy, either. Everyone assumes they do, because they look bad on hangers. Hangers make the sweaters look saggy sometimes, but REALLY, sweaters hug you in all the right places and they are snuggly and perfect. And back to turtlenecks- I can see why some people don't like turtlenecks. I agree, they can make you look goofy. But they can also make you look awesome. If you throw on a dark gray turtleneck with some dark jeans, you can look so bad-ass. Like some writer or something, but not the douchey kinds that hang out at Starbucks to work on their manuscript, you know? Turtlenecks make you look smarter and more mature. I swear. I would not lie about stuff like this.
My dream is to move to Chicago. One of the reasons is because up there, it gets really cold. REALLY cold. Cold enough to wear KICK-ASS TRENCH COATS.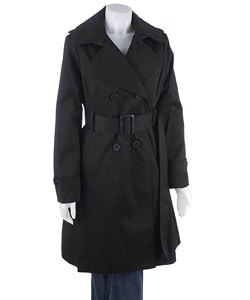 Anyways, I periodically go to Old Navy's website to browse, and about went apeshit when I saw today that they are having a huge Autumn sale. Autumn sales are absolutely the best kinds. Companies think that moving from Autumn to Winter means whole new wardrobe- which is ridiculous, in my opinion. You wear pretty much the same stuff. But not to retailers. They load up all their Autumn stuff and jack down those prices. Stuff for like, five dollars! It is incredible!
Plus, Old Navy is the SHIT. They have stuff for everyone, from fatties to anorexic people. Their advertisements on TV are cool. And the prices are rock and roll.
Go to Old Navy right now. Don't miss your opportunity to get some cheap, awesome winter clothing.